Running a business is expensive – FACT! So, one way to be smart about your operation costs is to use energy wisely. Living greener is important to everyone so it is everyone's responsibility in the company to be involved in energy saving initiatives – employees should contribute in whatever way they can and help the company make a difference by reducing their impact on the environment. If you want to make your company more energy efficient, here are 5 of the best ways to save energy and save the environment.
1. Switch Off Artificial Lighting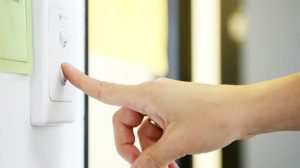 Artificial light consumes a lot of power in offices however natural light is free! If you are lucky enough to work in a building with a lot of windows and natural light, then make use of it. Limit the use of artificial lighting to the dark areas in the workplace that are out of the sun's reach. However, if you do need to use artificial lighting then opt for low wattage, energy efficient bulbs which tend to consume less power and last for longer periods of time.
2. Choose The Right Equipment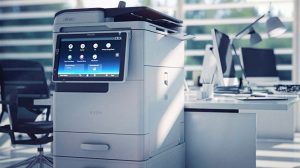 Old electrical equipment that is no longer working at maximum efficiency only draws unnecessary power, costing you more money so replace old office appliances with new certified energy efficient ones. When selecting equipment for your office, research into how much power it uses and how efficient it really is. For example, laptops typically consume less energy compared to desktops as the monitor size contributes to the amount of energy consumed.
3. Switch Off Equipment When Not In Use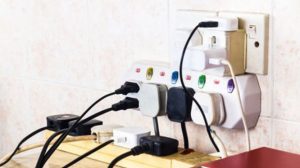 Just like with lights, make sure you switch off and plug out all equipment when not in use. When equipment is left on standby, it can add hundreds of pounds to annual electricity bills. To implement this with the office, use energy saving features on all devices – make sure your employees are aware of the energy-saving features on appliances such as the microwave, printers and air conditioners. In most cases, it is a matter of pressing a button or adjusting a setting feature so advise everyone to use these features to help cut energy costs.
4. Print Only When Necessary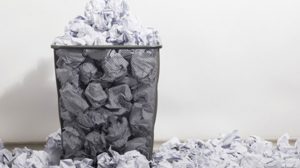 Avoid printing files that can be sent via email – unnecessary printing adds up to the majority of wastage in offices around the UK. There are many ways you can share or store important files today with modern technology giving plenty of options including cloud storage, shared drives and even online file sharing platforms. Aside from reducing paper wastage, this will also help to cut the total amount of energy consumed by the printer.
5. Promote Sustainability In The Workplace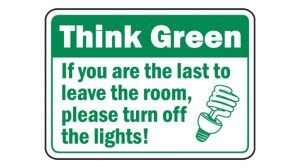 The key to cutting energy and costs within your company is quite simply promoting sustainability throughout – explain to employees why it is important and how they can contribute so everyone benefits from it. For example, you can start small by sending out reminders for everyone to check if their computers are unplugged before leaving the office at the end of the day. By getting all your employees on board, energy consumption can be reduced by making small changes to daily habits.