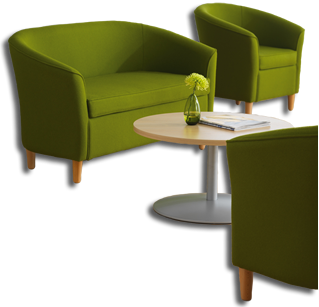 Robert Hall Business Equipment Ltd can provide your complete office supplies, equipment and furniture solution whether your requirements are for home use, small to medium companies or a large corporate workplace.
Office Design
The Complete Solution
Located at Staverton, near Gloucester, Robert Hall Business Equipment Ltd. was founded in 1991 and has grown into one of the largest independent dealers in the South West.

Furniture is a major part of our development. We select key ranges of furniture you need for offices large or small, prestigious or practical. We offer advice on space planning and refurbishment programmes.

Our Stationery Department offers an efficient and reliable service. We stock all major brand names, Hewlett Packard, Canon, Sharp, which is the foundation of our success and growth and is regarded as the most important factor in maintaining customer loyalty.
Robert Hall Launches High Performance Paper
Last Updated on Wednesday, 06 November 2013 11:25 Written by Administrator Wednesday, 06 November 2013 11:06
ROBERT HALL HIGH PERFORMANCE PAPER
Description
ROBERT HALL High Performance Paper is a high white office paper in 80gsm designed for trouble free running on all types of office printing equipment – mono and colour copiers, ink jet printers and laser printers. The paper is acid-free and therefore suitable for archiving according to ISO9706. It is produced in Europe to the highest environmental standards from certified sustainable wood sources.
Environmental Information
ROBERT HALL High Performance Paper is manufactured using pulp produced from FSC certified forests. This proves the paper has been produced from cellulose obtained from forests that are managed correctly and responsibly, according to strict social, economic and environmental standards. The forest of origin has been controlled and assessed independently, in compliance with standards that are established and approved by the Forest Stewardship Council.
The pulp is bleached using a process that is elemental chlorine free (ECF).
The mill where the paper is produced has an Environmental Management System (EMS) that is certified according to ISO 14001.
For a datasheet click here
Last Updated on Friday, 28 March 2014 11:37 Written by Administrator Wednesday, 19 October 2011 07:45
Robert Hall Business Equipment Launch
their Managed Print Solutions


Interested in a Free Printer*

Would you like to reduce the costs of your printing?

Do you know how much you spend on print cartridges?

Managed Print Solutions

Starting from £15 per month including 500 FREE mono prints
Toner Cartridges, Labour, Parts and Call outs all included in the monthly price
Additonal copies starting from .79p per mono copy
Free Site survey of existing Printers
Call us today for more details
01452 858100 and ask to speak to someone about MPS
Educational
Sectors without losing our touch with the smaller business or "home office" user.
Give our Furniture Team a call today and see how they can help you! Alternatively drop them an email to This e-mail address is being protected from spambots. You need JavaScript enabled to view it or use our
contact
form.
Robert Hall Business Equipment Ltd
can provide you and/or your company with the complete IT solution to suit your requirement.
With the aid of our highly qualified and experienced support engineers, we are able to offer your business a taylored maintenance agreement covering most of your business machines, computers and network.
What do our customers say?
NHS Foundation Trust
"Thank you so much for supplying my team's desk and pedestals so soon after we had asked for them.

It was enormously helpful that they arrived within two days in two different locations."
Jo Denney
- Vocational Services Team Manager 2gether NHS Foundation Trust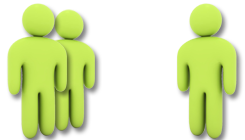 What do our customers say?
The Garland Company
"I have worked with the IT department from Robert Hall since starting this business back in 2001, as the business has grown so have the IT challenges and I consider myself fortunate to work along side this group of professionals. They have met all challenges put before them, and done so with my best interests at the forefront of their mind and most importantly with good humour.

I would recommend their services to any business no matter what size and budget available."
Tim Jones
- Managing Director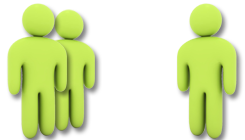 What do our customers say?
Trelleborg Sealing Solutions
"With reference to our replenishment contract and departmental accounts. I would like to thank you for the excellent service over the last 12 months. We look forward to working with you all at Robert Hall over the next 12 months. "
Maurice Heritage
- Document Control Executive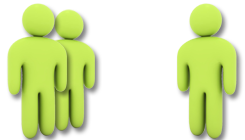 What do our customers say?
Gloucestershire Training Group
"Gloucestershire Training Group (GTG) is the lead training provider of engineering apprenticeships and skills training to the production and manufacturing industries in Gloucestershire. With some 60 apprentices on mechanical and electrical/electronic engineering learning programmes continuous, uninterrupted access to the internet and associated IT resource is essential.

GTG has been associated with Robert Hall Business Equipment Limited for some years and, in particular, have engaged their IT Department as the administrators and managers of our IT Systems. Their care of our servers, broadband services and associated equipment has been exemplary resulting in minimal machine down-time and excellent usage for the apprentices in our care. "
David McPherson
- Chief Executive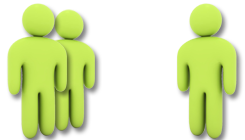 What do our customers say?
Gloucestershire PCT
"I would like to express my thanks and appreciation for the excellent services provided by your company in the supply and installation of furniture to our new HQ, Sanger House. I understand that the due to the professionalism and efficiency of both yourself and your team the supply and installation fo the furniture ran to schedual and without problems. General feedback from my staff is that your team were always (and indeed continue to be) helpful and efficent, great care was taken not to mark any part of the new building and no problem/request was too much trouble to resolve.
Thank you."
Jan Stubbings
- Chief Executive